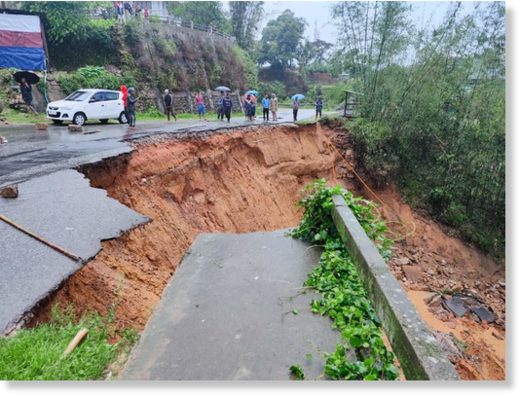 At least 5 people have died and 16,000 are displaced by flooding and heavy rain in north eastern India over the last few days.
Assam
In Assam, heavy rain in the wake of Cyclone Amphan caused rivers to rise last week. As of 24 May, around 10,000 people were affected in Lakhimpur, Sontipur, Darrang and Goalpara districts.
Since then rivers levels have continued to rise following further heavy rain. India's Central Water Commission reported 2 rivers were at Severe Flood Situation, as of 28 May.
The Kopili river at Kampur in Nagaon District stood at 61.74 metres. Danger level is 60.5m and record high is 61.79m set in 2004.
The Brahmaputra river at Neamatighat in Jorhat stood at 85.41m as of 28 May. Danger level is 85.04m and record high is 87.37m set in 1991.