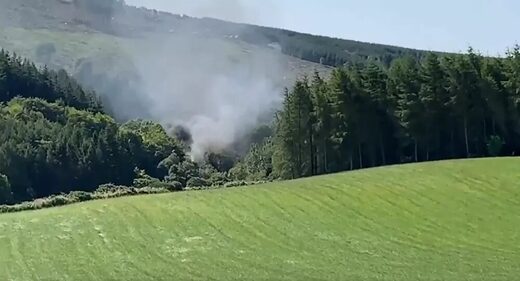 Scotland's First Minister Nicola Sturgeon has declared the Stonehaven train derailment a major incident, as dozens of emergency vehicles were deployed to the scene after the wrecked train caught fire Wednesday.
"This is an extremely serious incident," the Scottish leader said in a Twitter statement. "I've had an initial report from Network Rail and the emergency services and am being kept updated. All my thoughts are with those involved."
"Although details are still emerging I am afraid to say
there are early reports of serious injuries
," Sturgeon added. Local news outlets are reporting that at least one person died in the incident, however, at the time of publication, this had yet to be confirmed by authorities.