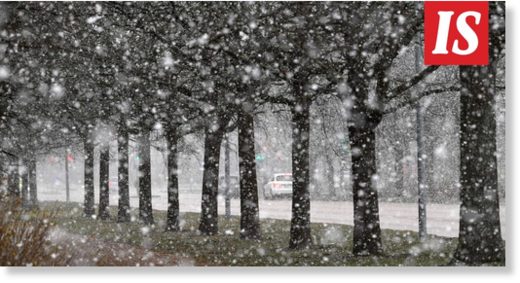 After warm, sunny conditions in southern and central Finland on Sunday,
the week began with a sudden shift in the weather.

Winter staged a surprise return, bringing more than 5 cm of snow to parts of southern and central Finland. Yle meteorologist Anne Borgström explains that the quick change was the result of a cold pulse from the Arctic Ocean.
"In the east the temperature was more than 18 degrees Celsius while at the same time it was less than five degrees on the west coast. The interface between these cold and warm fronts has produced this precipitation," Borgström says.
While the precipitation was mostly over by early evening in Uusimaa and other southern areas, Northern Karelia and Kainuu were still expecting up to 5 cm of snow locally.