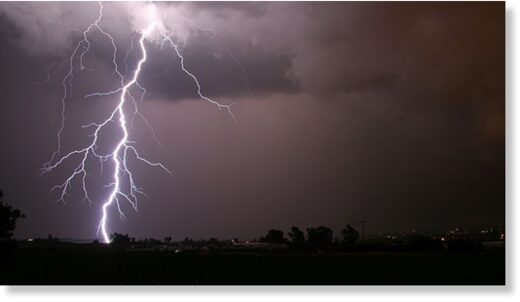 Lightning has struck three persons dead in Afikpo, Afikpo North local government area of Ebonyi State.
The incident happened during a rainstorm during a a heavy downpour which lasted for over five hours.
The lightning struck around 3pm on Friday, it was learnt.
A resident of Afikpo, Iheukwumere Okogwu Otu, said one of the deceased was an indigene of Cross River State based in the area.
He said: "Yes, it is true that lightning killed three persons in our place. There was a heavy rainfall that day which was accompanied by serious thunderclaps.