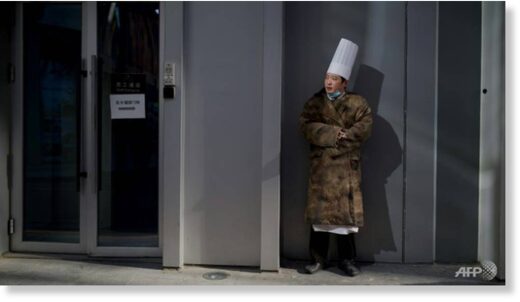 Temperatures in the Chinese capital plunged to their lowest for more than five decades on Thursday (Jan 7), as Beijing was hit by gale-force winds and bitter conditions.
On Thursday morning the mercury dropped to minus 19.6 degrees Celsius, breaking a previous cold weather record set in 1969.
The cold reading was the lowest since 1966, when temperatures in the city fell to minus 27.4 degrees Celsius.
Thousands took to social media to complain about the city's weather, with the hashtags "How cold is this winter?" and "Beijing's temperature reaches the lowest since 1966" both trending topics on Weibo and garnering a collective 240 million views.
"I heard the wind shouting at me: I want to kill you," wrote one.