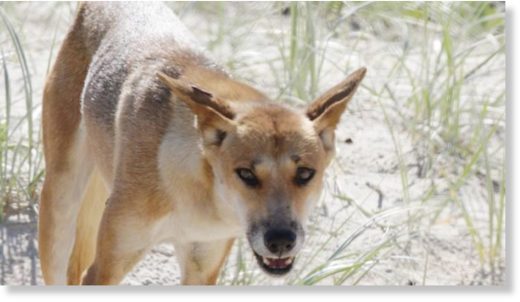 Boy, 2, suffers bites to leg, arm, neck and shoulder and lacerations on back of head
A two-year-old boy was airlifted to hospital after being mauled by a dingo on Fraser Island when he wandered away from a house while his family was asleep on Saturday.
The boy suffered wounds to his leg, arm, the base of his neck, his shoulder and also had a laceration at the base of his head, a Fraser Island paramedic said.
He was flown to the Bundaberg hospital with his mother.
"The child has managed somehow to get out of the house that the family was staying at while other members of the family were ... asleep," said the paramedic, who did not want to be named.