Earth Changes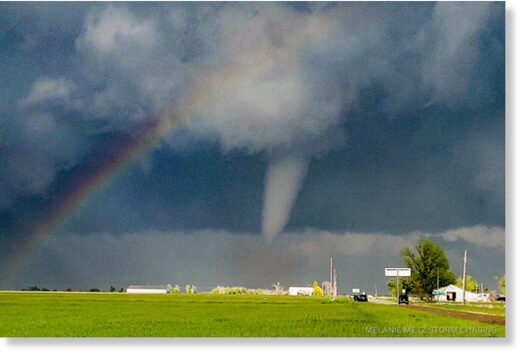 Incredible footage of tornadoes coinciding with wide-arching rainbows was captured around Texas on Friday.

Comment: More footage of other tornadoes in the state on the same day:






---
Ilya Tsukanov
Sputnik
Thu, 22 Apr 2021 10:14 UTC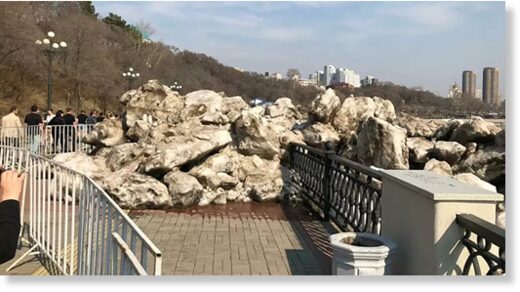 Fortunately, the incident didn't cause any injuries or deaths, with its impact limited to waterfront damage.
A massive ice drift in the Amur River has crashed into the coastline in the Russian Far East city of Khabarovsk,
ripping down a concrete-reinforced metal barrier and nearly crushing passersby who had gathered to watch.

Dramatic footage of the incident was captured by local residents armed with cellphones, with huge slabs of ice seen pushing up onto the embankment.
---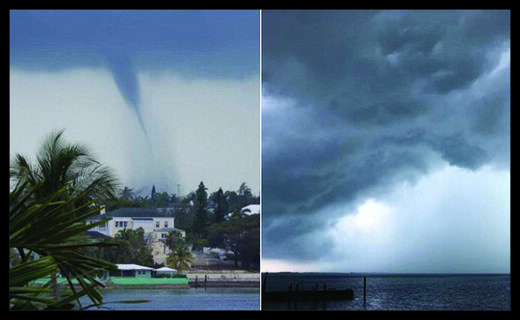 TORNADIC waterspouts were sighted across New Providence and other parts of The Bahamas yesterday.
Department of Meteorology duty forecaster Sonovia Sears confirmed sightings of the freaky weather and explained what caused it.
"We did have some waterspouts that occurred at various points around New Providence along with some Family Islands according to footage that we have seen," she said.
"That was due to a frontal boundary that was across our area that is sluggishly making its way southward of New Providence. That is what was actually giving that weather in combination with some level moisture. That is what gave rise to what we had.
---
Trends shot
YouTube
Fri, 23 Apr 2021 09:44 UTC
---
---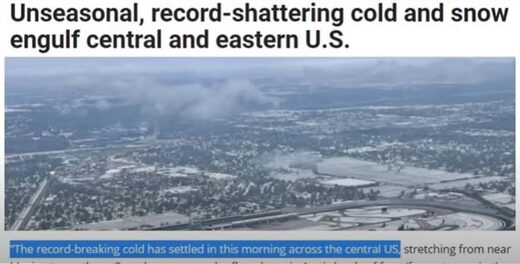 At some point in the future the cold anomalies denting significant crop zones will be a part of daily life. Here are more examples from the last three days. Container shortage is not from delays at the Suez canal and slow turn around times, they are being filled and sent to facilities for continuity of each zone or government. These containers are disappearing because of being filled, sealed and stored for long term resilience. Excuses abound.
Comment:
The coronavirus crisis, in addition to earth changes affecting crop growth, and the losing value of currency which is set to get much worse in Western nations in particular, have made the production, availability, purchasing and distribution of food - a MAJOR global issue the likes of which we haven't seen in generations.
See related articles:
It is always best to be prepared. See also:
And do have a listen to the SOTT Talk Radio show that was devoted to this subject:
Surviving the End of the World (as we Know it)
---
Tijana Milich
kjzz.com
Wed, 21 Apr 2021 12:00 UTC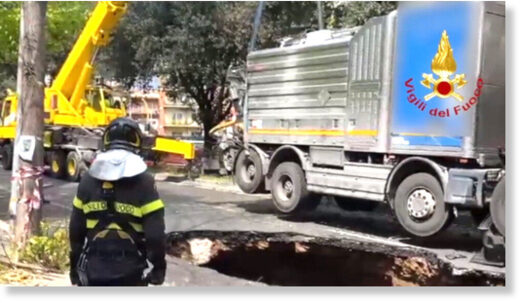 A large truck, equipped for draining the sewers, was hauled out of an even larger sinkhole last week in Rome. The fire department, with the help of two large cranes, came to the rescue after a sinkhole opened in Via dei Colli Portuensi in the Italian capital on the morning of April 15.
The chasm opened as a heavy truck was driving along the road. The driver was able to get out and was unhurt.
In addition, a car that was parked on the side of the road partly sank and had to be recovered.
The removal operation was complex because the crews needed to conduct safety checks on the asphalt before the road was reopened to traffic.
---
Greg Kim
ktoo.org
Fri, 23 Apr 2021 11:43 UTC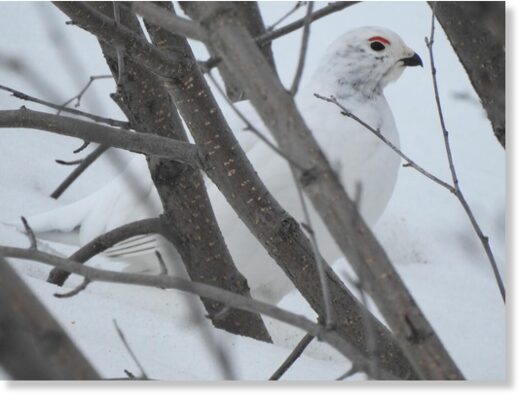 Hunters along the lower Kuskokwim River have been reporting an abundance of ptarmigan this year after a relative dearth of the birds in years prior. But whether that's because there really are more ptarmigan — or if people are just seeing more — is unclear.
Hunting ptarmigan in the Yukon-Kuskokwim Delta has been relatively easy this year, compared to the last few years.
"This year we've got lot of ptarmigan all over," said Daniel Nelson, an elder who lives in Napakiak. "They were kind of declining in number, you know. The past two or three years I'd go ptarmigan hunting and I'd barely see some, just a few flocks. Most of the time I get home with nothing, but this year I return with average of 12 ptarmigan per trip."
Neither the U.S. Fish and Wildlife Service nor the Alaska Department of Fish and Game track the number of ptarmigan in the Yukon-Kuskokwim Delta. However,
state biologist Phillip Perry said that based on his own experience and what people are telling him, ptarmigan sightings are much more common this year than in the past five or six years.
---
Richard Davies
Floodlist
Fri, 23 Apr 2021 10:27 UTC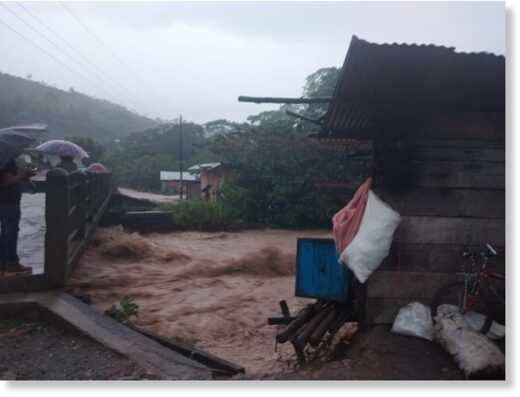 The disaster agency in Guatemala (CONRED) reported heavy rain caused flooding and landslides parts of Quiché Department over the last few days. Over 165 homes have been damaged and 1,500 people displaced.
The National Institute for Seismology, Vulcanology, Meteorology and Hydrology of Guatemala (Insivumeh) recorded 135.9 mm of rain at Playa Grande Ixcan, Quiché Department on 18 April 2021.
The heavy rain caused 4 landslides in Chicamán municipality and 2 in Uspantán municipality, where 3 incidents of flooding were also reported. Conred said flooding from the La Taña river damaged around 100 homes in La Taña village, Uspantán, forcing 750 people to evacuate.
---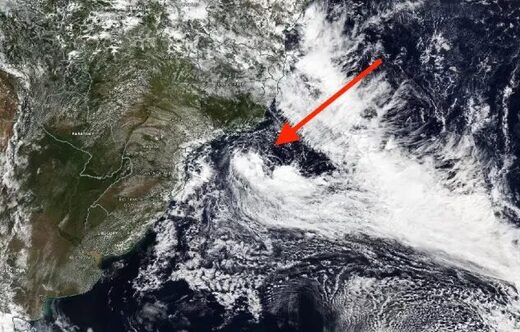 The start of the
North Atlantic hurricane season
is still more than a month away, but a new and unusual tropical system has developed in a part of the Atlantic Ocean where tropical systems rarely occur.
Subtropical Storm Potira took shape on Tuesday morning with sustained winds of 40 mph outside of the traditional Atlantic Basin. Instead of spinning up in the Gulf of Mexico, the Caribbean Sea or the northern Atlantic Ocean, it developed south of the equator off the coast of Brazil.
Potira can be traced back to a non-tropical disturbance that moved off the coast of Brazil over the weekend before stalling over the ocean just off the coast. As it sat over the water, it gradually started to organize and take on some characteristics of a tropical storm,
eventually being declared a subtropical storm by Brazil's Navy
.
Only a handful of tropical systems have ever been recorded over the Atlantic Ocean south of the equator, although the frequency of this phenomenon has been trending upward in recent years.
Before Potira developed, there had only been 14 named tropical systems in the southern Atlantic Ocean, a majority of which were subtropical storms. This means that they have meteorological characteristics of both a tropical storm and a non-tropical storm.
Comment:
Meanwhile when Typhoon Surigae reached Category 5 strength on April 17,
"it marked the earliest date in the year that any storm in the Northern Hemisphere had reached such intensity in modern record-keeping"
reports
AccuWeather.
---