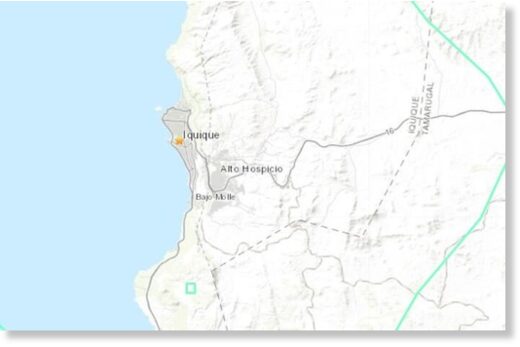 An earthquake of a magnitude of 5.9 degrees, according to consolidated information from the National Seismological Center, was recorded at 1.40 am this Friday in the Tarapacá Region.
The epicenter of the tremor was located 4 kilometers northeast of Alto Hospicio, while its hypocenter was recorded at a depth of 77 kilometers.
In that commune, in addition to Iquique and the town of La Tirana, the movement reached a degree VI intensity on the Mercalli scale.