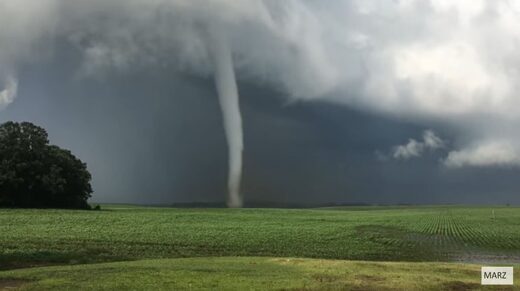 At least one powerful tornado damaged farms, left one person dead and two others injured in western Minnesota as severe storms moved across parts of the Midwest, authorities said.
A 30-year-old man was killed near Dalton when a twister destroyed a large garage in which he was working Wednesday evening, said Otter Tail County Sheriff's Lt. Keith Van Dyke.
Two others suffered non-life-threatening injuries and were taken to a hospital, Van Dyke said. He did not know where or how the two were injured.
At least three farmsteads were hit, and one of those farmhouses was flattened, said meteorologist Vince Godon with the National Weather Service in Grand Forks, N.D.
There were reports of other tornadoes and weather service ground crews were working to confirm that, meteorologist Daniel Robinson said Thursday.