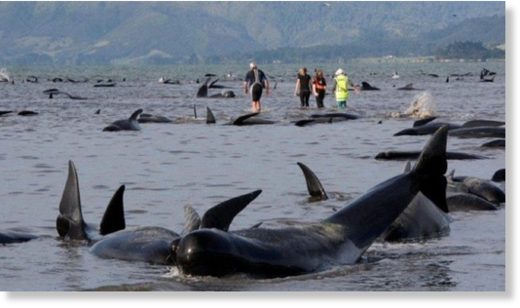 Just days after 416 pilot whales stranded themselves off New Zealand's South Island,
a second pod of 240 has swum aground at the same spot.
In total, more than 650 of the animals have stranded themselves along a three-mile stretch of coastline at Farewell Spit in the past two days.

About 335 of the whales are dead, 220 remain stranded and 100 are back at sea.
Andrew Lamason, Department of Conservation Golden Bay operations manager, said he was sure the latest strandings were a new pod because all of the refloated whales from the previous group had been tagged.