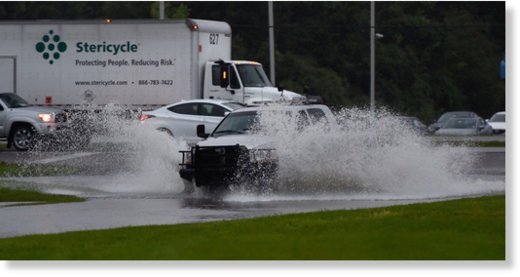 Heavy rain expected to stay through Friday and into the weekend has prompted historic flooding in the Baton Rouge area, forcing people from their homes, snarling traffic and closing schools throughout southeast Louisiana.
In Central, flooding is forcing several hundred people to get things out of their homes in the face of rising water, according to Central Mayor Jr. Shelton.
"Virtually every road now in the city has some kind of water problem," he said, with many roads closed.
"We've never seen anything like this before."
Andrew Simar, 25, of Hooper Road in Central, was getting gas in his car around 11 a.m. after just barely getting out of his flooding home with his wife and three-year-old son.
The couple started packing Friday morning after his wife returned home from LSU because of cancelled classes and the news reported the possibility of flash flooding.