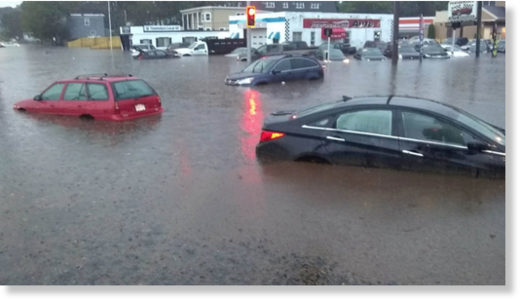 Flash floods turned streets into rivers, inundated basements, and left dozens of cars waterlogged in East Boston, Lynn, Winthrop, and other North Shore communities early Saturday.
By late morning the waters receded, and sunny fall weather was forecast for Sunday into the middle part of the week, according to the National Weather Service. But some area residents will be dealing with the damage done by Saturday's rains for months and possibly even years to come.
In East Boston, Nicolas Miranda returned to his Ashley Street home Saturday morning to find a nearby drain blocked and his driveway strewn with debris that apparently had flowed downhill from Orient Heights.
"I have a lot of damage in my house," said Miranda, 46, who estimated he had 8 to 9 feet of water in the basement of the three-family home, covering the steps down from the first floor.