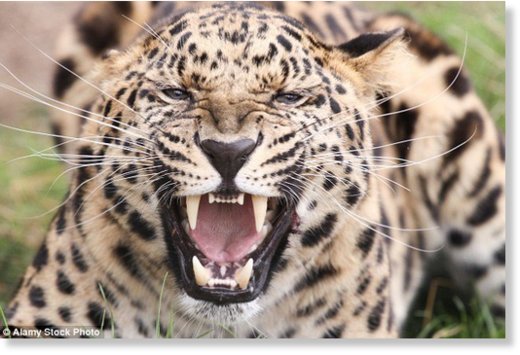 Man-leopard conflicts in Uttarakhand are increasing as the latest trend shows desperate
leopards are now venturing into houses in villages
and brazenly attacking villagers.
There have been two incidents of leopards entering the inner rooms of houses and attacking people fast asleep.
A few days ago, a woman managed to escape from a prowling leopard that had entered her house in the Gangolihat area of Pithoragarh district. Similarly, in another incident, a leopard attacked family members fast asleep in their house in the Jakhnidhaar block of Tehri Garhwal district around midnight last night
. However, in both cases the inmates of the houses showed exceptional bravery and managed to save themselves.
The first incident happened in Gangolihat tehsil of Pithoragarh district on July 9 when Prema Devi, a resident of Sunyoda village,
fought a leopard that had entered into a room of her house.
Despite getting injured, Prema Devi hit the leopard with a stick and forced the animal to flee.
Similarly, Vimla Devi along with her four children was fast asleep when a leopard barged into her house in the Jakhnidhar block of Tehri Garhwal district last night. The leopard attacked Vimla but her 16-year-old son Pankaj showed bravery and attacked the animal with a stick. Taken by surprise, the leopard fled the house. Both these incidents point towards the fact that villagers in hills are now not safe even in their houses.