Flood-battered Britain is on alert for further chaos and loss of life this weekend as fears grow that more heavy downpours are on the way.
Forecasters say an "organised band of persistent showers" is set to sweep the country on Friday and Saturday, bringing several more inches of rain to many already-­saturated regions.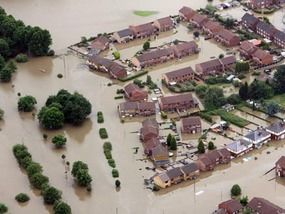 DELUGE: An aerial view of flooded homes in Catcliffe near Sheffield.