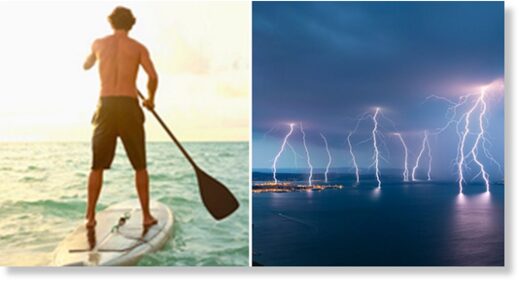 An investigation has been launched into the death of a British man who was reportedly struck by lightning while paddleboarding in Greece.
The unnamed man was in the sea off the beach in Agia Agathi, Rhodes, as his girlfriend filmed him from the beach, according to local media.
The port authority of Rhodes confirmed to the PA news agency the man was 26 and a British national but would give no further information.
A spokesperson said: "This is an active case so we cannot give more details at the moment."