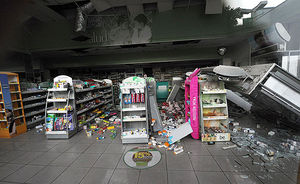 A massive earthquake has hit central Chile, killing at least 82 people, the interior minister says.
The 8.8 magnitude quake struck at 0634 GMT about 115km (70 miles) north-east of the city of Concepcion and 325km south-west of the capital, Santiago.
President Michelle Bachelet declared a "state of catastrophe" in affected areas and appealed for calm.
Tsunami warnings have been issued for Hawaii, Australia, New Zealand, Central America and Pacific island nations.