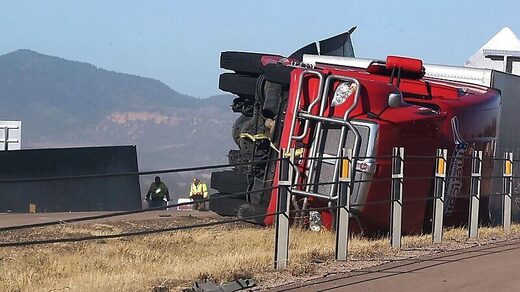 Heavy winds barreled Wednesday from the Rockies to the Great Lakes, exacerbating fire dangers and setting weather records as gusts shut down a stretch of interstate, tore off roofs and even forced the evacuation of some air traffic controllers.
At least 55 reports of hurricane-force thunderstorm wind gusts over 75 mph were tracked across the Great Plains and Midwest,
according to
the National Weather Service Storm Prediction Center, setting a one-day national record. Around 300 severe wind reports came in across the regions throughout the day, with alerts impacting at least 80 million people.