Waking up to the sight of snow covering Bognor's streets on Sunday was a huge surprise to most of us.
From a local perspective Bognor Regis and its vicinity has always been justifiably proud of its place within the sunshine league and if you look back through history books and read the messages on the reverse of postcards, weather is often mentioned and usually in a complimentary manner.
However, this has not always been the case. We have periodically hit the national headlines, as we have at times been the recipients of many severe weather conditions.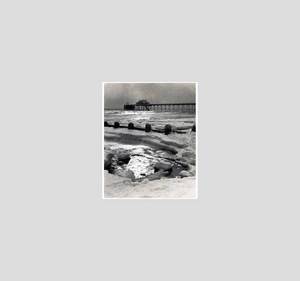 ©Unknown
When the sea froze around the south coast in 1963