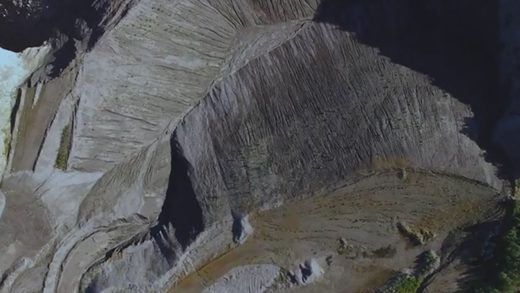 Sweden has recorded its biggest ever earthquake caused by mining in the Arctic.
The quake measured magnitude 4.1 and forced the Kiruna mine, which is more than 100 years old, to be closed until further notice.
It is not the most powerful earthquake in Sweden overall, with the record held by an earthquake in Sjöbo in southern Sweden that measured 4.3.
Thirteen workers were in the mine when the tremor struck just after 3am on Monday, but no one was injured and all workers were able to drive out, local media said. The mine was quickly evacuated and all work stopped.
The epicentre was 1.9 miles (3 km) from the town, which is located in northern Sweden inside the Arctic Circle.
Several people in Kiruna reported noticing a severe tremor.
Fredrik Björkenwall, spokesperson for mine owners LKAB, said the quake could be felt around 12 miles (20 km) away.