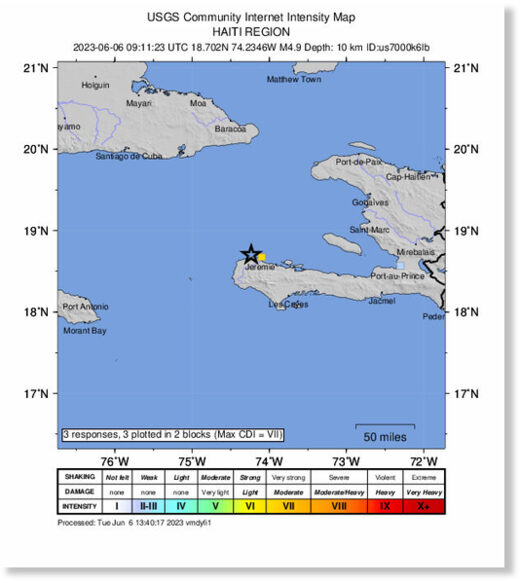 At least three people have been killed in an earthquake in the Haitian city of Jérémie, just days after floods left at least 42 dead.
The 4.9-magnitude quake struck in the early hours of the morning, the US Geological Survey said.
It came in the wake of torrential rains that have displaced more than 13,000.
Prime Minister Ariel Henry said his government and international partners were taking "urgent measures" to deal with the flooding.
The World Food Programme, an agency of the United Nations, said that it would start providing hot meals to the displaced.