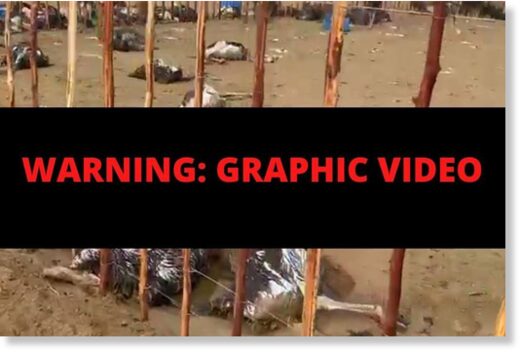 "It was horrific."
That's how a devastated farmer described how it felt to lose hundreds of ostriches to a hailstorm that struck the small district of Aberdeen in the Eastern Cape last week.
Grant Krige, the owner of Chelmsford Farm, said the hour-long hailstorm struck on Wednesday.
"I'm 54 years old and I have never experienced a storm quite as severe as that.

"We lost a whole lot of ostriches, about 450... the [hailstones] struck some of the birds' eyes and broke the necks of others. We also lost some of our goats and sheep, and the infrastructure was blown away by the storm," he said.