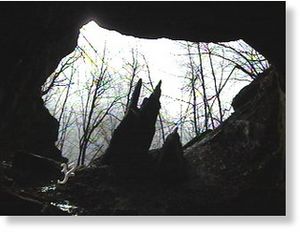 Dorset - Spring has arrived on Mount Aeolus in Southern Vermont.
Bats are filtering out of a cave there by the minute.
But step inside and it's another story.
More than 20,000 dead bats are piled upon the cave's floor.
"It's pretty eerie and disturbing to say the least," said Ryan Smith of the U.S. Fish and Wildlife Dept. "You pretty much can't walk without stepping on them."