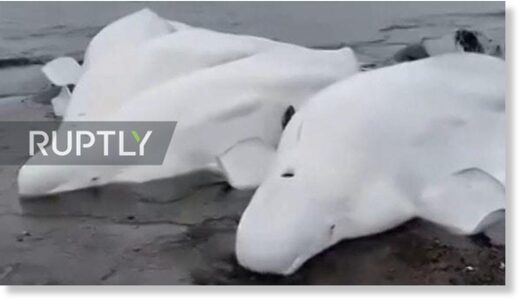 In a rare piece of good news, five stranded beluga whales have been rescued from where they were trapped on a beach.
The belugas, four adults and a calf, were found stuck on a beach near the mouth of the Tigil River in Russia's Far East, local news outlet Kamchatka-Inform reported.
The group of whales was rescued from their predicament by several local fishermen, who poured seawater on the mammals and kept them well fed with fish until the tide came back in.