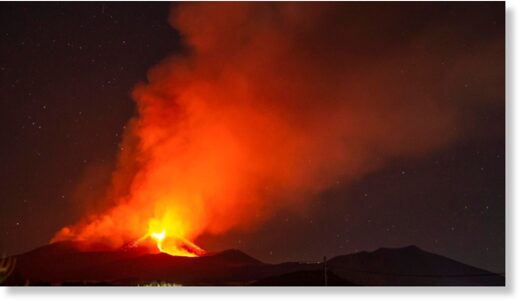 Flights serving the eastern Sicilian city of Catania were halted after an eruption from nearby Mount Etna, local authorities said, bringing fresh travel troubles to the crisis-plagued Italian airport.
The 3,330 metre high volcano burst into action overnight on Sunday, firing lava and ash high over the Mediterranean island. The lava flow subsided before dawn, but ash was still coming from one of the craters.
Flights to and from Catania, a popular tourist destination, were set to remain suspended until 6am on Tuesday morning, the airport operator said in a statement, dashing hopes they could resume on Monday night.