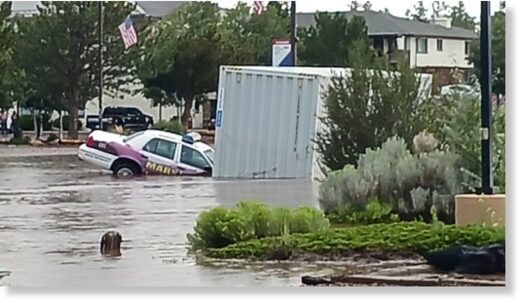 Flooding at the Grand Canyon's south rim forced evacuations, power outages and a swift water team response to the area on Tuesday, the Arizona Department of Transportation reported.
"Travel to and from the South Rim of Grand Canyon National Park is not recommended," the National Park posted on X, the social platform formerly called Twitter, after it closed State Route 64 Tuesday just south of Tusayan due to flooded area.
The gateway town is one of the park's two entrances (the North Rim and the South Rim).
So far no fatalities have been reported, a National Park dispatcher told
USA TODAY
on Wednesday morning, and roads in the area were reopening.
The dispatcher said rain started falling Monday and continued through late Tuesday night.