The Earth is in the midst of the sixth mass extinction of both plants and animals, with nearly 50 percent of all species disappearing, scientists say.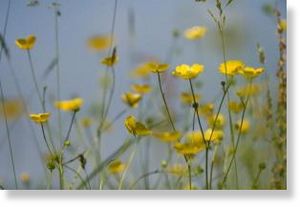 Because of the current crisis, biologists at UC Santa Barbara are working day and night to determine which species must be saved. Their international study of grassland ecosystems, with flowering plants, is published in the Proceedings of the National Academy of Sciences.
"The current extinction event is due to human activity, paving the planet, creating pollution, many of the things that we are doing today," said co-author Bradley J. Cardinale, assistant professor of ecology, evolution and marine biology (EEMB) at UC Santa Barbara. "The Earth might well lose half of its species in our lifetime. We want to know which ones deserve the highest priority for conservation."