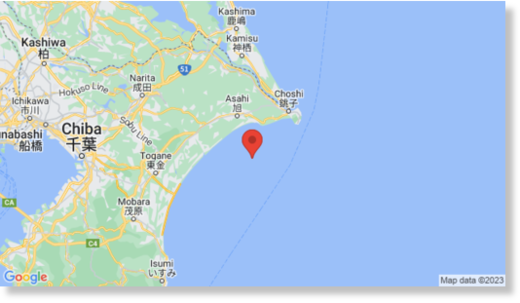 A strong earthquake shook Tokyo and other areas of eastern Japan on Friday, but no tsunami warning was issued.
The magnitude 6.1 quake was centered off the east coast of Chiba Peninsula at a depth of 44.5 kilometers (28 miles), the U.S. Geological Survey said.
Strong shaking was reported in Chiba and Ibaraki prefectures, but the USGS said there was little chance of serious damage or fatalities.
Kyodo News service said no problems were reported at the Tokai No. 2 nuclear power plant in Ibaraki.