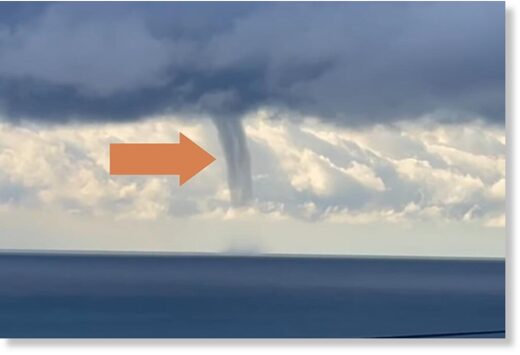 It happens more than you think, but it's not captured on video very often. A massive waterspout dropped from the sky over Lake Michigan near Milwaukee, Wisconsin and churned its way across the water.
According to the video description of this just-shared moment on YouTube, this happened Wednesday, September 13 near Milwaukee. Here's what the person who captured the video said about it:
I was downtown Milwaukee working on the Couture's 12th floor. Around 9 a.m., I looked out the window over the lake and saw what I thought was a strange cloud until I looked closer and realized what it was.
You wouldn't want to run into this spinning vortex if you were boating on Lake Michigan.