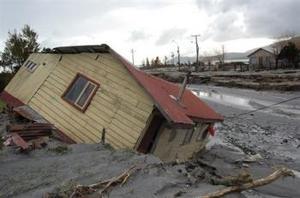 ©AFP
The Chaiten volcano in southern Chile has erupted with renewed strength, belching thick clouds of ash and hurling molten rocks into the air, regional authorities said Friday.
The 1,000-meter (3,280-foot) tall Chaiten volcano, located some 1,300 kilometers (800 miles) south of Santiago, first began to erupt in May after lying dormant for centuries.
"There has been an increase in the volcano's activity," Sergio Galilea, the governor Los Lagos region, told reporters Friday.