The Bronx Zoo-based Wildlife Conservation Society has called for protection of a recently discovered site in Nigeria where millions of migratory swallows (Hirundo rustica) gather to roost each night.
Wildlife Conservation Society scientists say the site is only one of two known roosts in Cross River State, a coastal region in southeastern Nigeria. The site is approximately two kilometers outside of Cross River National Park. Preliminary surveys by WCS indicate that the site may attract millions of swallows and be of international significance.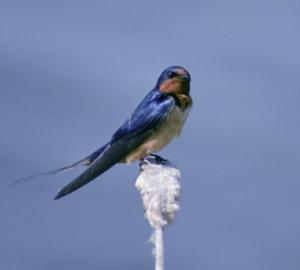 ©U.S. Fish and Wildlife Service
Barn swallows like this one are threatened by increased farming near a newly discovered roosting site in Nigeria.