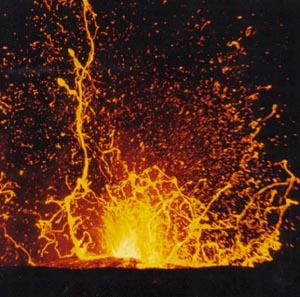 ©Unknown
Study Discovers Lava Spewing Activity
In a series of different expeditions on the Arctic Seafloor, there have been a number of volcano spots located that are actively spewing red-hot lava out of the seafloor.
It has revealed itself as an explosive geographical location, with fountains of molten lava and gas that are springing out of different volcanoes under the sea near the North Pole.
The researchers that went in search of ocean floor conditions near the North Pole were surprised to discover the intensity and variety of volatile activity beneath the Arctic Ice.