In the August update to the Atlantic hurricane season outlook, NOAA's Climate Prediction Center has increased the likelihood of an above-normal hurricane season and has raised the total number of named storms and hurricanes that may form. Forecasters attribute this adjustment to atmospheric and oceanic conditions across the Atlantic Basin that favor storm development - combined with the strong early season activity.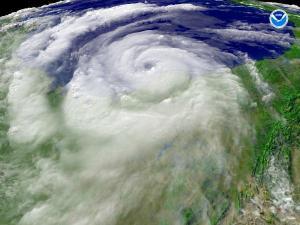 ©NOAA
Hurricane Dolly on July 23, 2008.
NOAA now projects an 85 percent probability of an above-normal season - up from 65 percent in May. The updated outlook includes a 67 percent chance of 14 to 18 named storms, of which seven to 10 are expected to become hurricanes, including three to six major hurricanes of Category 3 strength or higher on the Saffir-Simpson Scale. These ranges encompass the entire season, which ends November 30, and include the five storms that have formed thus far.