Strong Population of 400 Gets Constant Monitoring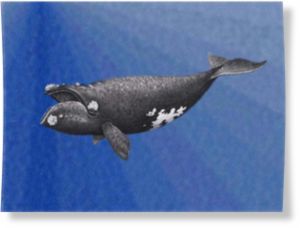 When I first saw the term "right whale," I immediately thought of the term "left whale." Reading that I was wrong, I considered the "right whale" may be the "correct whale" and I was "right." Well, not the right "whale" but just plain right. Now I'm confused.
John D. Sutter of CNN.com has posted an article, "Volunteers, scientists guard endangered whales," that reports that researchers, volunteers and scientists are routinely standing guard on beaches to identify right whales.