A flood-weary region cringed again early this week as more rain fell, causing more high water.
Storms drenched parts of Oklahoma and Texas, dropping 3 to 6 inches of rain. Thunderstorms were forecast for the region for the rest of the week.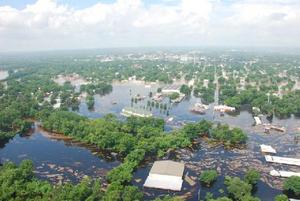 ©National Weather Service - Wichita, Kansas
Residents cleaning up from flooding in Coffeyville must cope with an oil spill as well.