After a dreary summer of endless showers and muddy fields, autumn has arrived early with a welcome flourish of red and yellow.
Although the season does not traditionally start until the equinox in another fortnight, some trees have already taken on a warm, coppery hue.
And with experts forecasting a relatively dry autumn with below average wind, the leaves are likely stay on long enough for people to enjoy them.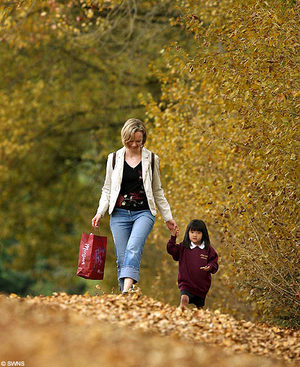 ©SWNS
Four-year-old Ameilia Mykinley kicks her way through the leaves on her way to school with mum Louise.