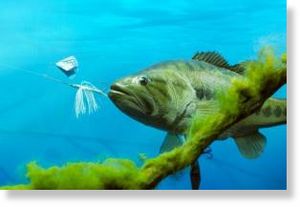 Fish don't make noises or contort their faces to show that it hurts when hooks are pulled from their mouths, but a Purdue University researcher believes they feel that pain all the same.
Joseph Garner, an assistant professor of animal sciences, helped develop a test that found goldfish do feel pain, and their reactions to it are much like that of humans.
"There has been an effort by some to argue that a fish's response to a noxious stimuli is merely a reflexive action, but that it didn't really feel pain," Garner said. "We wanted to see if fish responded to potentially painful stimuli in a reflexive way or a more clever way."
Garner and Janicke Nordgreen, a doctoral student in the Norwegian School of Veterinary Science, attached small foil heaters to the goldfish and slowly increased the temperature. The heaters were designed with sensors and safeguards that shut off the heaters to prevent any physical damage to a fish's tissue.