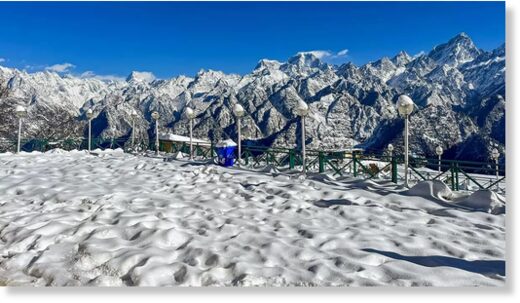 Fresh snowfall on Monday in the upper reaches of Jammu and Kashmir's Doda district has left farmers a worried lot due to fear of damage to fruit crops as the trees are currently in bloom.
According to officials, snowfall ranging between two inches to one foot was recorded in different high-altitude areas, including Kota Top, Jatani, Kansar, Thanhala, Baach Dhar, Shankhoja, Chenera, Kaljugasar and Sivili.
Amid the continuous snowfall, the district administration has issued an advisory asking people not to venture near avalanche-prone areas and has also suspended vehicular traffic on Bhaderwah-Basohli-Pathankot and Bhaderwah-Chamba interstate roads.