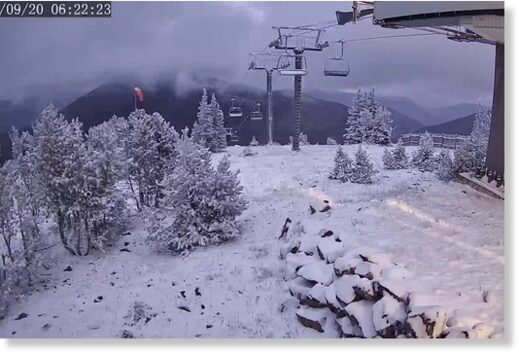 The ski season is still a couple months away
The first taste of winter arrived on Sept. 20 as Apex Mountain got an early dusting of snow.
About 15 centimetres fell on the mountain,
but this early on it's not likely to hang around to the start of the ski season.
"It's not anything we get insanely excited about, I mean we're excited but we're not jumping up and down because we know it doesn't last," said Apex Resort general Manager James Shalman. "A couple of years ago we did have three feet of snow fall on Sept. 27, and we lost three-quarters of that before the season."