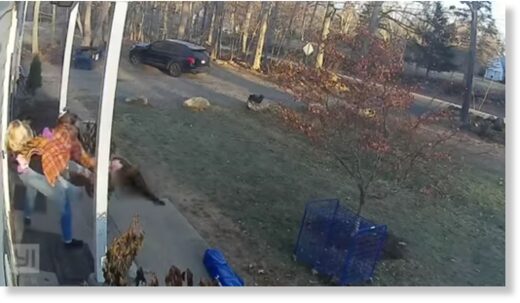 A mum hurled a raccoon across a garden after her 7-year-old daughter's leg was mauled during a vicious attack.
Schoolgirl Rylee MacNamara, from Connecticut, was standing outside her family home on Friday at 7.45am waiting for her parents to take her to school when a raccoon came out of nowhere and attacked the student.
In the unprovoked attack, the savage beast attacked the girl's leg and sunk its claws into her foot as she was forced to try and shake off the animal.
After several attempts to free herself from the wild beast, Rylee began to scream in terror as the raccoon clung on to her leg in the frightening ordeal.
The child was screaming from the top of her lungs as the animal persisted in attacking her leg which left her terrified.