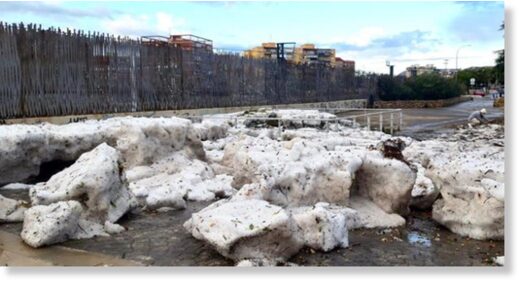 The storm that hit the Valencian Community these days has left 46 liters per square meter this morning in just twenty-five minutes in the Alicante and Elche area, as reported by the State Meteorology Agency (Aemet) due to a cold drop that caused many neighbors will spend part of the night on their balconies.
In total, this morning, 58 liters per square meter have accumulated at the Alicante-Elx airport, almost all in less than an hour.
Of them, 47.5 have been in half an hour and 39.6 in twenty minutes. The airport has reported a storm between 2.30 and 3.20 hours, with heavy hail at 3.10.