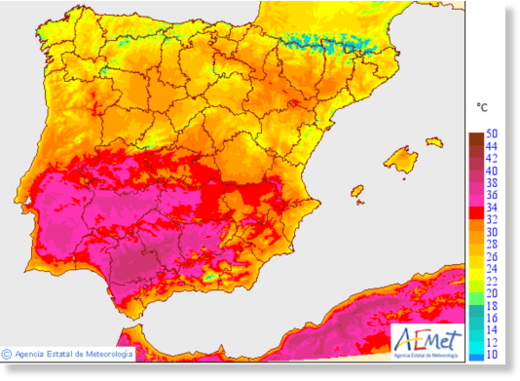 April records in Spain are beginning to fall. As temperatures rise into the 30s Celsius and heat across southern Iberia continues to intensify, local records are being passed. AEMET, the Spanish Met.
Service has highlighted 38C for Cordoba and Seville with heat advisories on Thursday. Exceeding that value at this time of year would be "something absolutely unusual, very outstanding."
Seville has already seen 33C
, Madrid's April record is 30.1C and forecast to see 31 even 32 by Friday. Jerez Airport in the south looks to have exceeded its monthly record too. They are toppling and there are more days of heat to come.
This is more like a summer setup and around 10 degrees warmer than usual.