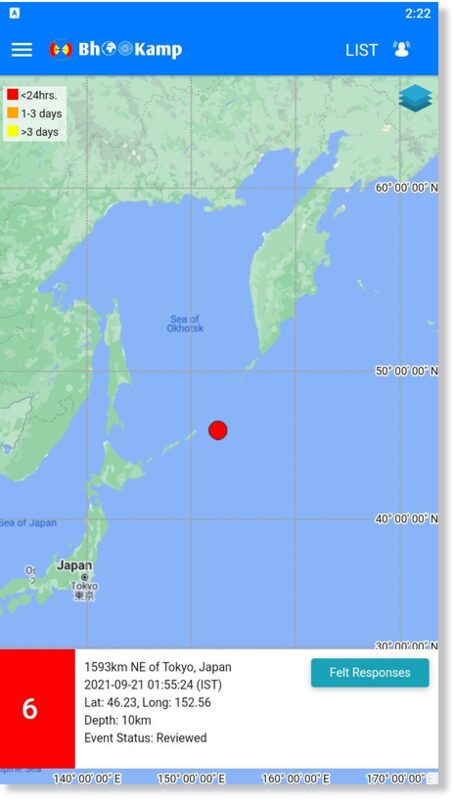 The National Center for Seismology (NCS) has informed that an earthquake of a magnitude of 6.0 struck Japan around 1:55 a.m. (IST) on September 21, Tuesday.
The earthquake shook at a depth of approximately 10 kilometres and at a distance of nearly 1593 kilometres northeast of Tokyo. The NCS wrote on Twitter, "Earthquake of Magnitude: 6.0, Occurred on 21-09-2021, 01:55:24 IST, Lat: 46.23 & Long: 152.56, Depth: 10 Km, Location: 1593km NE of Tokyo, Japan."
According to the National Center for Seismology, the earthquake has hit nearby Kuril Island, which is situated approximately 1,300 km northeast from Hokkaido in Japan. No Tsunami warning has been issued so far.