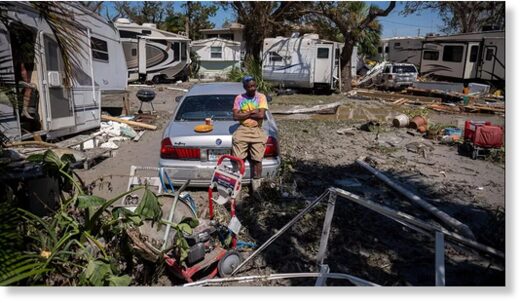 Hurricane Ian - one of the most powerful storms to hit the United States in recent years - has caused widespread disruption after barrelling across the Caribbean into Florida.
Local reports say thousands of people are awaiting rescue and at least 20 people have died - with fears that number may rise. Satellite analysis suggests more than 80,000 properties have been affected by flood waters.
Ian was downgraded to a tropical storm after making landfall in Florida but as it moved into the Atlantic Ocean it regained its hurricane strength and is heading for South Carolina and Georgia - where some people have fled low-lying areas for higher ground and other communities are braced for strong winds, heavy rains and flooding.