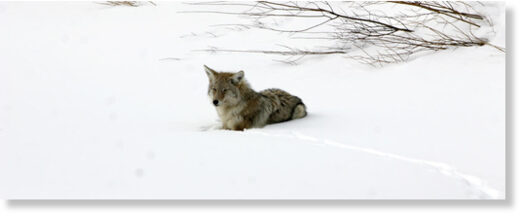 Coyotes have reportedly been chasing skiers at Schweitzer Mountain Ski Resort, ID, and one female skier was bitten,
Idaho Fish and Game ('IDFG') reported in a press release
. In addition, there have been several reports of highly unusual coyote behavior in North Idaho, according to the IDFG, particularly in the city of Sandpoint in Bonner County.
In early January, IDFG received several reports of coyotes chasing skiers at Schweitzer Mountain Ski Resort.
Fish and Game staff worked closely with the resort staff to develop a plan to kill the coyotes in the interest of public safety. Still, unfortunately, one female skier was bitten before the animals could be caught. Although the injuries were reportedly minor, the Schweitzer Mountain Resort is taking the matter seriously and cooperating with IDFG to trap and kill the coyotes.
According to a post on Facebook,
the victim was skiing in a group in the trees at Schweitzer Mountain.
A coyote started chasing the skiers, and the victim was cornered at a tree and attacked her arm and leg.
The skier, identified on social media as 'Sofia,' allegedly took the coyote in a headlock and screamed for help. Other skiers came to the rescue and fended the coyote off with their ski poles. Schweitzer Mountain Ski Patrol also went to the aid, and the female skier received rabies shots at the medical center as a precautionary measure.