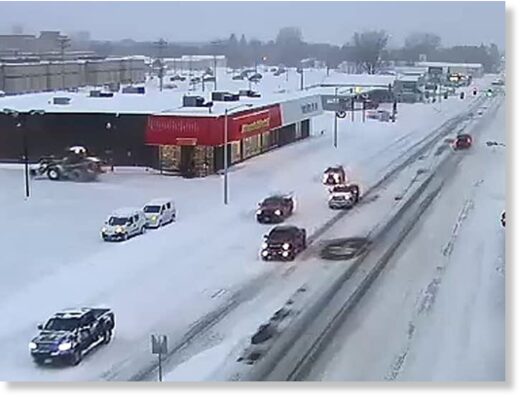 Snow totals reached 18 inches in parts of Minnesota on Monday morning, as a winter storm continued to drop snow and freezing rain on the region.
The National Weather Service received a report of 18 inches of snow from a spotter near St. Mathias, south of Brainerd, as of 7 a.m. A spotter near Baxter reported 16 inches of snow.
The Minnesota Department of Transportation reported snow-covered roads across most of the state as of 10:45 a.m. Monday.
The Minnesota State Patrol reported it had responded to 189 crashes on state highways between noon Sunday and 8 a.m. Monday, along with 200 vehicles that slid off roadways and eight jackknifed semis.