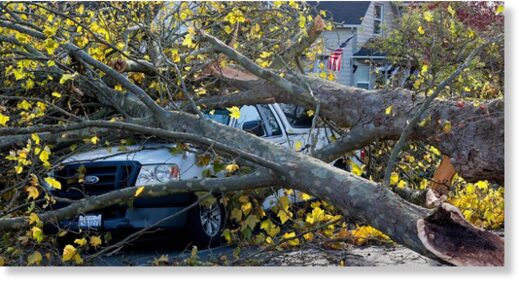 Driving back to his North Everett home from Lynnwood on Friday night, Dan Laurence was reminded of a hurricane he experienced years before in Bermuda.
All the lights were out, leaves were swirling, and branches were flying through the air. When he and his wife got inside, it felt like the entire house was vibrating. On the bluff below, cedar trees were dancing around like "bed knobs and broomsticks," he said. "It was really pretty wild."
Peering into the darkness, they realized the wind had uprooted an 80-year-old elm tree in their neighbor's front yard.
"This huge root ball was sticking up and you could see that it was just gone," he said. "It was the healthiest and biggest elm in the neighborhood."
Similar scenes played out across Western Washington as fierce winds from the season's first major storm ripped through the region, cutting power to more than 300,000 customers from the Olympic Peninsula to the Cascade foothills.