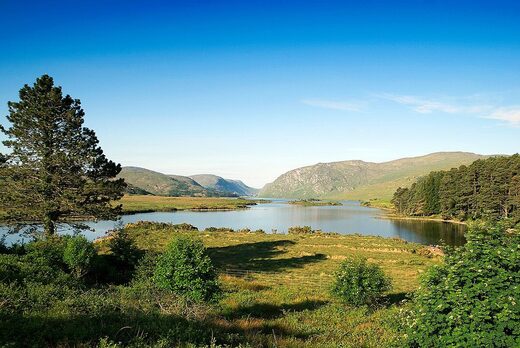 A 2.5-magnitude earthquake in the Derryveagh mountains - the joint largest onshore earthquake ever recorded in Ireland - was felt in Buncrana and Desertegney at the weekend.
The tremor was registered throughout County Donegal with some residents reporting that the earthquake shook their homes when it occurred at a depth of approximately 10 kilometres at 12.30am near Glenveagh National Park on Saturday.
The Irish National Seismic Network (INSN) operated by the Dublin Institute for Advanced Studies (DIAS) said it had received reports that the event was felt throughout the Donegal area and was recorded by seismic stations operated by the
DIAS
in Mayo, Tipperary, Louth, Galway, Dublin, Cork, Kerry and Wexford.