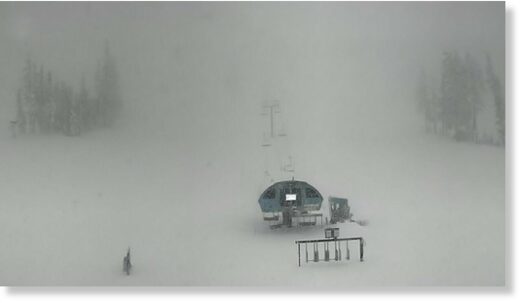 In a month's time, Mount Bachelor has gone from having no snow on the ground to setting a record for the most snowfall in a few days, thus raising the danger from tree wells in the wake of a recent skier's death.
The resort said it has received nearly five feet (58 inches) in the past 72 hours, including nearly a foot overnight, and "the winds continue to howl." Mt. Bachelor's morning update stated said the wind and conditions will dictate how many lifts can open. Higher-elevation lifts have been closed for several days due to the winds.
Parking lots also were reaching capacity due to the amount of snow piled up there.
"It's really nice for actually being at the mountain, but I think my car is just completely stuck in the parking lot," snowboarder Kian Knight said Wednesday.