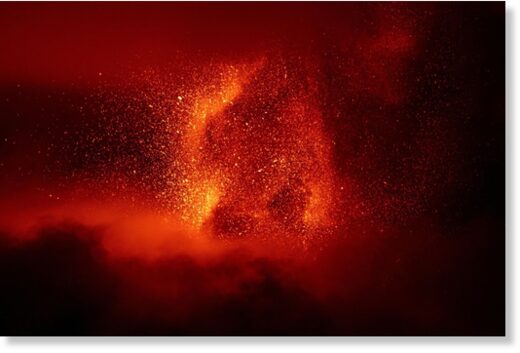 Due to the ongoing volcanic unrest in Iceland, three other notable volcano related news stories were largely overlooked. As, Mount Etna in Italy produced a stunning paroxysm, while in Indonesia, the Dukono volcano produced its largest eruption in nearly a decade.
Meanwhile, in Hawaii, earthquakes temporarily propagated further down Kilauea's southwest rift zone. And, in Iceland, magma reached shallow depths at the Reykjanes volcano, leading to the complete evacuation of the town of Grindavik. This video will discuss these stories and list
the 46 volcanoes which are actively erupting around the planet.
Thumbnail Photo Credit: Mr. Bambang Sugiono, Used with Permission. This photo of the Dukono volcano was cropped, mirrored veritcally (left became right & right became left), sharpened image, increased image contrast, increase image brightness.
A special thanks to Boris Behncke for allowing me to use two of his video's showing Mount Etna's recent eruptive activity.