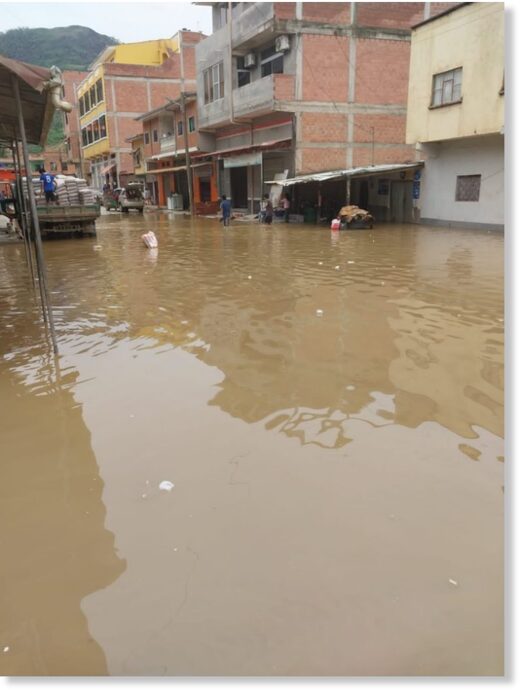 Over 5,500 families have been affected by flooding across La Paz, Beni and Santa Cruz Departments in Bolivia over the last few days. Two fatalities were reported, and dozens of homes and wide areas of crops have been damaged or destroyed.
La Paz Department
Flooding affected Guanay, Mapiri, and Tipuani Municipalities in Larecaja Province in La Paz Department in early February 2023 following heavy rain and the overflow of the Tipuani and Mapiri rivers.
The government reported over 1,375 families affected across La Paz Department, including 400 families in Guanay, where one fatality was reported. Local officials in Guanay said gold mining activities in the area have blocked many of the rivers and tributaries, exacerbating the floods.
At least 20 homes were damaged or destroyed in Mapiri. Camps were set up to accommodate families who lost their homes.