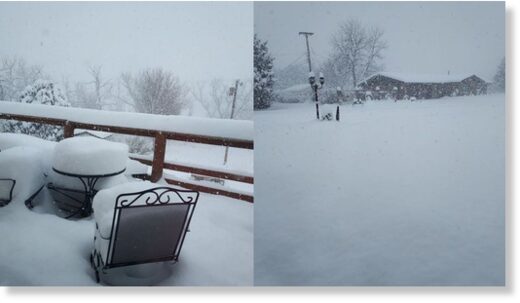 What's left of the snowstorm that
dumped more than two feet in a couple far western Kansas counties began to taper off Tuesday night, but with cold temperatures forecast over the next few days, melting won't happen quickly.
While Interstate 70 reopened earlier Tuesday evening with the storm finally letting up, the impact on travel continued into late Tuesday night. Highways in southwest Kansas were also impacted by the snow. US-54 closed earlier Tuesday evening after a semi crash. For a few hours, this stranded some travelers in Pratt.