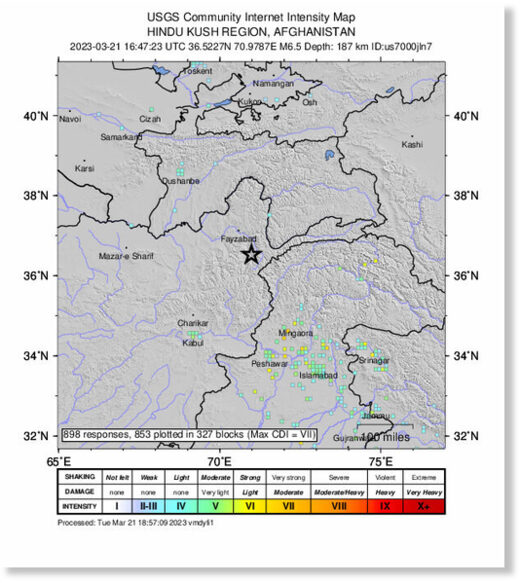 An magnitude 6.5 earthquake struck northern Afghanistan on Tuesday evening, killing at least one person in neighbouring Pakistan and causing strong shaking across the north in both countries.
The tremor was very deep, 194 km, and its
epicentre was in the Hindu Kush mountain range, near the remote northern Afghan province of Badakhshan.
A 13-year old girl died when a wall in her home collapsed on her, and 34 people were injured in the northern Pakistani district of Swat, police officer Shafiullah Gandapur told Reuters.
Disaster authorities in Afghanistan said they did not have any immediate reports of casualties.