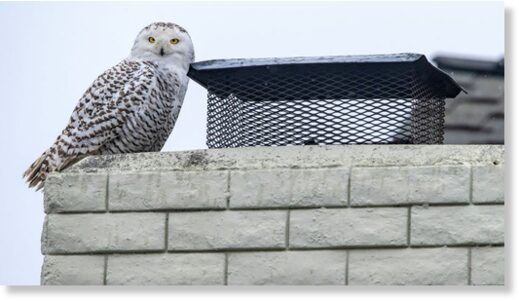 It's like something out of a Harry Potter movie... a rare snowy owl was spotted on top of a house in Orange County.
The majestic white and brown owl was seen December 27 on top of a chimney at a house located on Saipan street in Cypress.
Several people gathered outside the house to see the rare bird and take pictures.
Snowy owls are rare,
especially in Southern California
, but can show up in winter to hunt.